PIANO GEN2
The ideal instrument for enhancing urban environments
Description
Transform your urban spaces into charming and welcoming landscapes with the PIANO GEN2 luminaire range. With its refined design and attention to detail, this second generation of the PIANO luminaires enhances safety, well-being and comfort for people in residential streets, pedestrian areas and urban roads.
Taking advantage of state-of-the-art LED technology and control solutions, PIANO GEN2 has the ability to provide the right light, anywhere, anytime, in any type of urban environment.
Discover the PIANO GEN2 range now and provide your towns and cities with a high-performance, connected-ready lighting solution that improves the quality of light and breathes new life to your urban environment.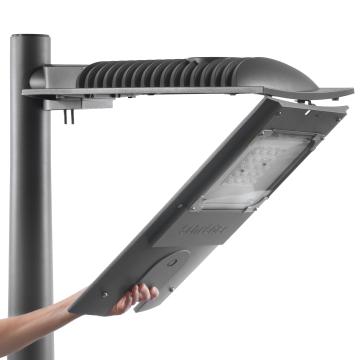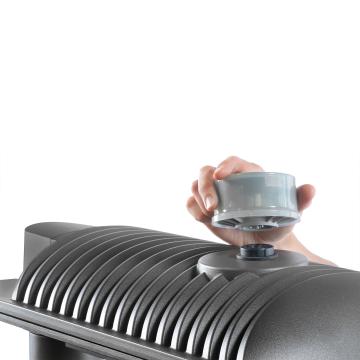 Aesthetic design for all outdoor areas

The PIANO GEN2 LED luminaire contributes to the creation of aesthetic and pleasant outdoor spaces. Thanks to a range incorporating 2 different sizes, the PIANO GEN2 provides efficient lighting with the same design for streets, passages and wide pavements.

Save energy

For a substantial reduction in energy consumption, the PIANO GEN2 range is equipped with the Schréder LensoFlex®4 photometric engines. With its high-power LEDs, the LensoFlex®4 concept enables the lighting requirements of various urban applications to be met while maximising energy savings.

Your sustainable choice

By combining the best of LED technology with a wide range of control systems, the PIANO GEN2 lighting solution reduces energy consumption and CO2 emissions linked to urban lighting. Moreover, this modern range of street lights is built with fully recyclable materials and can be serviced on-site to extend the lifetime of the luminaire. This approach supports your sustainability and circular economy policies.

Connected-ready

The PIANO GEN2 range offers not one but two connectivity options based on industry standards. To be as open and interoperable as possible, the PIANO GEN2 luminaires can be delivered with a NEMA or a Zhaga socket. PIANO GEN2 control options enable easy access to the digital era of lighting with advanced lighting features that plan, monitor and control outdoor lighting networks.
Characteristics
General Information

Recommended installation height (m)

Compliance
Electrical information

Electrical class

Nominal voltage

Socket option(s)

Associated control system(s)

Sensor(s)
Performance

Luminaire output flux (lm)

Luminaire efficacy - up to (lm/W)
Optical information
Housing and finish
Lifetime

All configurations

Lifetime may be different according to the size/configurations. Please consult us.
Operating conditions
Dimension and mounting

Dimensions and mounting

AxBxC (mm | inch)

PIANO GEN2 MINI : 548x92x277 | 21.6x3.6x10.9

PIANO GEN2 MIDI : 680x92x277 | 26.8x3.6x10.9

Weight (kg | lbs)

PIANO GEN2 MINI : 7.0 | 15.4

PIANO GEN2 MIDI : 8.7 | 19.1

Mounting possibilities

Post-top slip-over – Ø76mm

Post-top slip-over – Ø60mm

Side-entry slip-over – Ø48mm

Side-entry slip-over – Ø60mm

Side-entry slip-over – Ø42mm
Control systems
Control options for the PIANO GEN2 range
The PIANO GEN2 range offers the following dimming/control options:
• Bi-power
• Custom Dimming Profile
• AMPDIM
• 1 - 10V
• DALI
• Remote management

As an option, this luminaire can be equipped with a NEMA or a Zhaga socket. A PIR sensor is also available to enable the light to be adjusted to the needs of the place and the moment. This feature not only offers considerable savings but also enables more responsible use of energy resources.
Control link
Installation and Maintenance
Easy installation and maintenance
To adapt this street light to your outdoor environment, you can install the PIANO GEN2 LED luminaires on post-top (Ø60mm or Ø76mm spigot) and side-entry (Ø42mm, Ø48mm and Ø60mm) poles and brackets.
Poles and Brackets
The PIANO GEN2, in combination with the KORDA family of poles and brackets (single, double and wall brackets), make an elegant ensemble which is ideally suited to lighting residential streets, pedestrian areas, parks and bike paths. It creates attractive spaces that enhance the sense of safety and well-being for those in the city.