ANDO bracket
A large choice for road and urban lighting
Description
The ANDO bracket is immediately recognisable by its unique V-shaped interface with the pole and upward tail (single variant only). This elegant design makes sure that it stands out in every urban landscape. The ANDO range of brackets is fully compatible with a large number of luminaires from our portfolio.
It is made of die-cast aluminum and is available in all standard Schréder colours.
Certified for the loads defined in EN40, the ANDO range can be installed on poles for CE marking.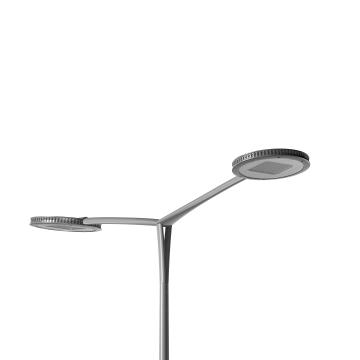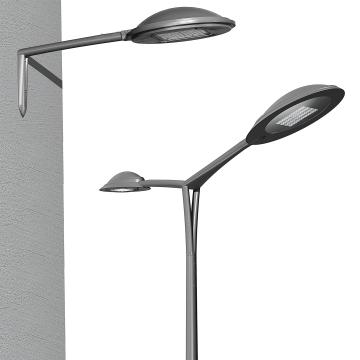 Large range of brackets to suit all your needs

This large range of brackets is suitable for various urban and residential lighting applications

Perfect match

The aesthetic ANDO bracket range perfectly complements Schréder luminaires

High-quality

Made of die-cast aluminum, the ANDO bracket is designed to last a long time

Unique design

Thanks to its unique design, the ANDO bracket adds value to your lighting installation